Best Thyroid Doctor In Hyderabad
Safe & Secure | 20+ Years of Experience | Affordable Price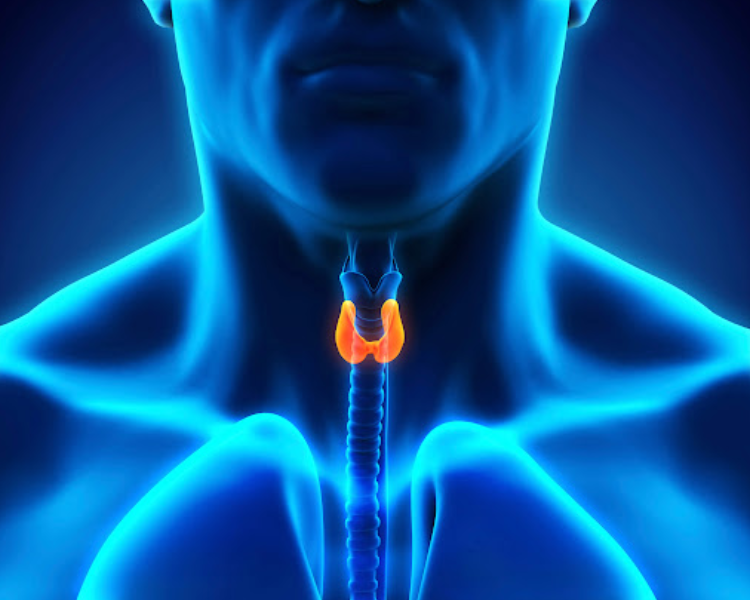 Best Thyroid Doctor In Hyderabad
Dr. V. Ramprasad is one of the best thyroid doctors in Hyderabad. He is one of the best thyroid specialist doctors in Hyderabad who have 20+ years of experience in this field and has successfully cured the thyroid problems of numerous patients.
So, if you have tried all remedies and yet your thyroid problem is not cured, you must check with Dr. V. Ramaprasad, the thyroid best doctor in Hyderabad, which ensures you a 100% satisfying result with your thyroid Problem.
Thyroid problems, also called Hyperthyroidism or Graves Disease is a condition where your thyroid gland produces an excess amount of thyroid hormone (hyperthyroidism). The cause of this condition can be an overactive or overproducing thyroid gland (Graves Disease) or a blockage in the small blood vessels that supply the thyroid gland (Hashimoto's Thyroiditis).

Our Clinic is one of the top most Clinics for thyroid surgery in Hyderabad. We perform all types of thyroid surgeries like Total Thyroidectomy, Thyroid lobectomy, Completion thyroidectomy.
Thyroid Surgery cost in Hyderabad
If you are looking for affordable thyroid surgery in Hyderabad, Our clinic offers low cost thyroid surgery in Hyderabad, with excellent results. 
What are the types of Thyroid Surgeries?
Total Thyroidectomy:
This is a surgery in which the entire gland is removed. This type of Surgery is done when there is a strong suspicion of cancer in the gland. After this surgery you will need to take thyroid hormone replacement medication for the rest of your life. Your TSH (Thyroid Stimulating Hormone) levels will be normalised and you will no longer have any trace of Hyperthyroidism or Graves Disease. This surgery is also indicated for people who experience severe side effects due to the presence of excess thyroid hormone in their body. Total Thyroidectomy is the most effective treatment for thyroid problems and can cure you completely from these diseases.

Thyroid Lobectomy- partial thyroidectomy
This removes only a portion of the thyroid gland. This type of surgery is recommended for patients who have a small thyroid gland and/or no nodules on their thyroid. It is performed to remove cancerous tumors that affect a large part of the thyroid gland.

Completion thyroidectomy:
This is an operation that is done for patients who have had a previous thyroid surgery. In this case, the surgeon removes all the residual thyroid tissue that may remain after the initial thyroid surgery. After this surgery you will need to take thyroid hormone replacement medication for the rest of your life.
What are the Symptoms of Thyroid Problems?
The symptoms of Thyroid problems depend on the size of the thyroid gland that is affected.
An overactive thyroid (hyperthyroidism) can include:
 An underactive thyroid (hypothyroidism) can include:
What Causes Thyroid Disease?
 Hypothyroidism and HyperthyroidismThese are the two most common causes that affect Thyroid.
Who is affected by Thyroid disease?
Thyroid disease can affect women, men, elderly, infants and teenegers.
One may be at risk of developing a thyroid disease if they:
What are the complications caused by Thyroid Surgery?
Common complications are:
How is Thyroid Disease Diagnosed?
Thyroid Disease can be very difficult to diagnose. However, there are several ways to diagnose thyroid disease.
What makes Dr. V. Ramprasad the best thyroid doctor in Hyderabad?
Dr. V. Ramprasad performs almost all of his Thyroid surgeries by Laparoscopy, which makes recovery very fast and extremely comfortable. Dr.V.Ramprasad is one of the famous thyroid specialist doctors in Hyderabad, performing almost all types of Laparoscopic surgeries. Laparoscopic procedures for the treatment of Thyroid problems are extremely popular these days.
This is because, when performed by an expert surgeon, the chances of recurrence of disease after this type of surgery are almost zero. This kind of surgery has become very common for removing benign (non-cancerous) thyroid tumors and for removing Malignant (cancerous) thyroid tumors. We at our clinic in Hyderabad offer a wide range of affordable services to treat thyroid problems.
Laparoscopic Procedure to remove Thyroid Disease:
Using a small incision a tiny camera is inserted that allows the surgeon to see the area on a video screen, which is attached to a high-tech monitor. The camera and the monitor allow the surgeon to see everything that is needed to properly carry out the operation. Once the surgeon views the Thyroid on the video screen, the surgeon can detach the Thyroid gland from the trachea through a small incision. After the surgeon completes the surgery, a small tube is inserted through one of the small incisions, and drains are placed in the area, to catch any blood that might flow from the incision. At the end, the incision is closed.

This kind of surgery is extremely popular because it has a very low complication rate.
What are the Post surgery Instructions?
Frequently asked questions